---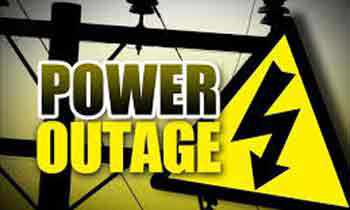 Electricity supply to several areas in the Southern Province, Mount Lavinia and Piliyandala was interrupted due to acts of sabotage by CEB employees and also due to the heavy rains, Power and Renewable Energy Ministry Media Spokesman Sulakshana Jayawardane said today.
He said repairs were affected by the strike by CEB employees and that repair work was carried out by the workers on a contract basis and by those who did not participate in the work stoppage.
Mr. Jayawardane said the CEB complained to the police about the acts of sabotage and pointed out that action would be taken against the offenders after they were identified.
"They have a right to strike but not to indulge in acts of sabotage inconveniencing the people," he said.
Several people from different parts of the country complained to the Daily Mirror that they were affected by the power failure and that there had been a delay in restoring the power supply.