---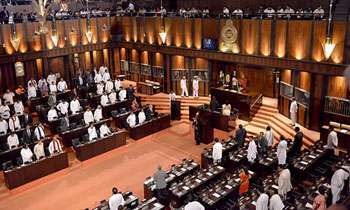 The decision of the Court of Appeal to restrain the functioning of the Prime Minister and the Cabinet was a reconfirmation of parliamentary activities, the Speaker's office said in a statement.
It said the Appeal Court nullifies the baseless and unreasonable allegations made against the Speaker recently.
"It is clear that the Court decision shows that it has approved the Parliamentary activities. It is an encouragement for us. We will express our gratitude to the Courts," the Speaker's office said.
It said the Speaker had acted according to democratic principles, Standing Orders of the Inter Parliamentary Union (IPU), the Commonwealth Parliamentary Association (CPA) and advice of local and international constitutional experts.
The statement said the President and the relevant authorities should pay attention to the political, social and economic drawbacks the country was facing and expressed hope that the president and the government would take steps to restore normalcy in the country.