---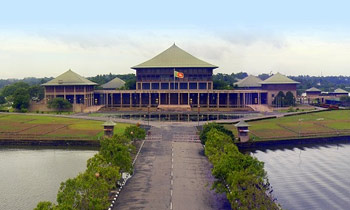 Party leaders today decided to end Parliament sessions at 2 p.m. to allow the MPs to supervise rescue operations and distribution of relief among flood and landslide victims.
The decision to end sessions early was made as MPs from the Opposition and the Government benches urged for swift action to help victims of landslides and floods.
Leader of the Joint Opposition Parliamentary Group Dinesh Gunawardane said immediate action had to be taken to provide assistance to the victims of what seemed to be the worst floods since 2003.
Government MP Buddhika Pathirana also called for action stating that several districts have already gone under water.
JVP Member Nihal Gallapathi suggested that the session should be suspended enabling the MPs to go and help the victims of their respective constituencies.
Minister Lakshman Kiriellla who responded said measure had already been taken by the tri-forces to rescue the victims and to provide relief. He said boats and aircraft had been provided for rescue operations. (By Yohan Perera)