---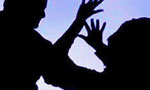 A man has been jailed for three years for trying to rape a Sri Lankan maid in Dubai after he pretended to be the new gardener and followed her into the kitchen to get a broom.
The 35-year-old Pakistani man, A.H., trespassed into the villa where the Sri Lankan maid works and tried to rape her in October.
The maid allowed A.H. to enter her sponsor's villa after he claimed to be the new gardener.
The Dubai Court of First Instance convicted A.H. of attempted rape and trespassing into the villa of the maid's sponsor.
When he showed up in court, A.H. pleaded guilty.
The woman fought back and foiled the man's attempt to rape her, records said.
According to Wednesday's ruling, the defendant will be deported following the completion of his jail term.
The Sri Lankan woman testified that she saw A.H. for the first time gardening in the front yard of her sponsor's villa in Al Barsha.
A policeman said following the defendant's apprehension he admitted molesting the woman.
The primary ruling remains subject to appeal within 15 days. (Gulf News)