---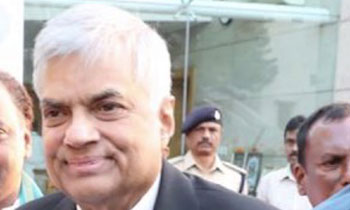 Prime Minister Ranil Wickremesinghe would be visiting the Sri Mookambika Temple at Kollur in Udupi, Karnataka on Saturday, the Hindu reported on Friday.

Quoting the Information Department, it said Mr. Wickremesinghe would arrive by helicopter from Bengaluru at Areshiroor near Kollur at around 11 a.m. He will then go to the Mookambika Temple guesthouse.

He will be given the traditional "purna kumbha" welcome at the entrance of the temple.

He will then participate in the "mangalarti" ritual at the temple. Later, he will participate in a "chandika homa" and offer the "purnahuti" at the "homa kunda" at around noon.

After lunch, he will leave by helicopter to Bengaluru at 1.30 p.m.

The Prime Minister's wife, Maithree Wickremesinghe, and Deputy High Commissioner of Sri Lanka, V. Krishnamoorthy, would also accompany them.

Police said that there would be changes in the timings of darshan for people at the temple on Saturday.