---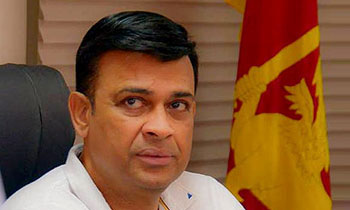 President Maithripala Sirisena should strike with his sword and take action against the wrongdoers mentioned in the PCoI report and the others engaged in large scale fraud and corruption, Deputy Minister Ranjan Ramanayake said yesterday.
"If the present strikes with his sword nearly 75 per cent of the MPs will be hurt. However he should go ahead and do it. He should act like Philippines President Rodrigo Duterte and take stern action against the corrupt," he said.
The deputy minister welcomed the PCoI report and its recommendations and said that was something which 6.2 million people wanted in 2015.
Referring to statements made by some politicians that there was no need to inquire into bond sales from 2008 to 2015, the deputy minister said those who made such statements were the ones involved in such frauds during that perio. (Yohan Perera)