---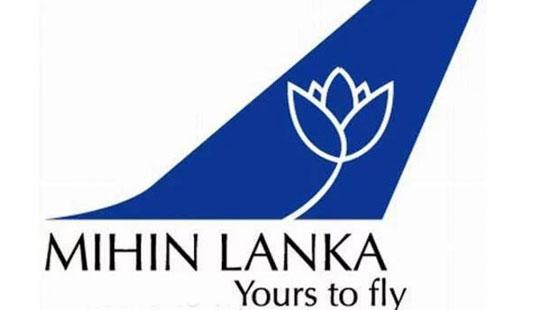 SriLankan airlines has to recover US$79,650 or Rs.10.279 million on account of insurance paid for Mihin Lanka aircraft since 2013, this was revealed yesterday at the Presidential Commission of Inquiry (PCoI) into irregularities at SriLankan airlines, SriLankan Catering and Mihin Lanka.
SriLankan's Senior Insurance Executive Rajinda Fernando informed the PCoI that SriLankan airlines has to recover US$79,650 being indemnity due from Mihin Lanka and an additional US$7,937 or Rs.1,025,475 million being aircraft engine-related claims.
He said he was not aware whether SriLankan had taken steps to recover the indemnity due from Mihin Lanka.
"Despite these outstanding claims being highlighted in audit reports since 2013, we are not aware whether even after a lapse of six years the company had made an effort to recover the amounts due," he informed the PCoI and added that between 2003 and 2010, SriLankan had paid higher insurance premiums on several aircraft.
"In 2003, these aircraft were insured for US$100 million. This value which is meant to reduce every year had not been subject to any adjustments by SriLankan till 2010, thus resulting in the airline to having to pay a higher insurance premium of US$100 million for seven years," Mr. Fernando said.
Leading the evidence State Counsel Chathura Gunathilake said even though the US$100 million was revised in 2010 to US$55 million, the over estimations had already resulted in the national carrier having to pay higher insurance premiums and as such he directed the witness to submit a report the total loss incurred by the airline in this regard.
Witness also informed the PCoI that two aircraft engines were insured at a higher value, resulting in SriLankan having to pay higher premiums with one engine being insured for US$31.5 million, while the other was insured for US$15.7 million. He said the engines were overvalued by US$10.1 million and US$3 million respectively. (Yoshitha Perera)