---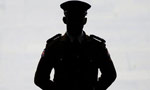 The authority vested with the Inspector General of Police (IGP) to appoint or transfer the post of Officers-in-Charge (OIC) of Police Stations had been taken over by the National Police Commission with immediate effect, the Commission said yesterday.
Secretary to the Commission Ariyadasa Cooray said however the IGP still had the authority to appoint posts below OICs.
Earlier, the IGP had the authority to appoint or transfer positions below the Assistant Superintendent of Police (ASP).
"Hereafter, the IGP has the authority only to appoint or transfer officers such as Chief Inspectors, Inspectors, Sub Inspectors and Police Constables. However, the ranks of Chief Inspectors who would be made as HQI or OICs will be appointed by the Commission," he said.
Cooray said the Commission was making changes from time to time for the benefit of the Police Department.
"Most of the time the HQI or OIC transfers are made based on their track record. Some OICs are stationed at one station, up to six or seven years," he said.