---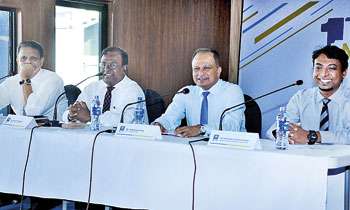 Sri Lanka Cricket (SLC) officials yesterday said there was enough evidence gathered from its initial internal investigations into the alleged attempt by an employee to embezzle the US $5.5 million of funds due to SLC, to conclude that no email-hacking had taken place.
The employee in question – who SLC officials refused to identify by name, only stating he was the Head of Finance – had been put on compulsory leave until the completion of the investigation being carried out by the Criminal Investigation Division (CID), SLC Chief Executive Officer (CEO) Ashley de Silva said yesterday.
The employee had sent an email to Sri Lanka's international television rights partners Sony Pictures Network with a falsified board paper which stated that a payment due for the upcoming England series be made to an offshore account, along with a falsified invoice with the details of that offshore account in Hong Kong.
"The board paper had been signed by three employees of the Finance Division, but the two other individuals had claimed during the internal inquiry that their signatures had been forged, and therefore there was insufficient proof of their involvement," de Silva said.
"We have sent the Head of Finance on compulsory leave because he has been corresponding with Sony in the past and also since the email with the falsified information was sent from his account."
What was sufficiently proven in the internal inquiry, de Silva said, was that the email had originated from within SLC's servers, which was echoed by SLC's IT Manager Nadeeshan Suriyaarachchige.
"Fake email addresses, using the names of the CEO (Ashley de Silva) and COO (Jerome Jayaratne) were used. During the initial investigation, we recovered all the digital data and that is how we have evidence that this was not as a result of email hacking," Suriyaarachchige said.
It was previously reported by the media that the individual, who is now on compulsory leave, had claimed that his email had been hacked and as such was not involved in this attempted fraud.
SLC's Competent Authority (CA) Kamal Pathmasiri, who is also the Secretary to the Minister of Sports, said that those involved will be punished if enough evidence came to light.
"We will take whatever action necessary (to punish anyone involved) but only after we can prove it within a legal framework," he said. (Shehan Daniel)