---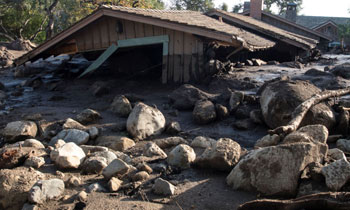 The Ministry of Foreign Affairs (MFA) today said no Sri Lankans were affected by the Southern California mudslides in the US on Thursday.
According to BBC, at least 17 people had died and eight are missing after heavy rainfall hit an area of Santa Barbara county.
Fifty-nine homes were destroyed, and another 446 were damaged. Twelve of the 28 injured remain in hospital, four in a critical condition.
The Ministry said Sri Lankan Consulate General in Los Angeles is in touch with local authorities and the Sri Lankan expatriate community.
"The Consulate General informed no reports of Sri Lankan nationals being affected by Southern California Mudslides," it said.