---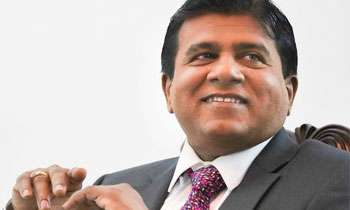 Higher Education and Cultural Affairs Minister Wijeyadasa Rajapakshe said the government was considering amending the existing laws in order to protect the Buddhist religious sites as well as the places with archaeological value.
Attending the occasion to resume the conservation works of the Rangiri Dambulu Rajamaha Viharaya which had been stalled for some time, the Minister said that the new laws would provide for penalizing of those who vandalize such religious and archaeological sites.
He stated that he visited Ipalogama area to see for himself the archaeological site which had been vandalized, after media exposed the destruction. He said that a grave damage had been done to the site and action would be taken against those involved in such crimes irrespective of their status. "It is incumbent for all citizens to protect these places and the President has instructed me to take action to protect them" he stated.
The conservation works of the Rangiri Dambulu Rajamaha Viharaya was resumed on the instructions of President Maithripala Sirisena.
The Minister inspected the conservation works of the frescoes in the Rajamaha Viharaya premises along with the chief incumbent of the Rajamaha Viharaya Ven. Dr. Godagama Mangala Thera, Ven. Ambagaswewe Rahula Thera and the Director of the Central Cultural Fund. (Kanchana Kumara Ariyadasa)