---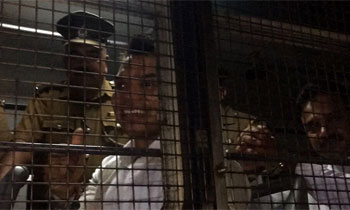 Joint Opposition MP Namal Rajapaksa, who was arrested and remanded, yesterday tweeted to the UNHR Commission about their arrest.
MPs Rajapaksa, D.V. Chanaka, Prassanna Ranaweera and three others were remanded till October 16 after they were arrested in connection with the protest held in Hambantota.
In a tweet to the Office of the United Nations High Commissioner for Human Rights and the US Ambassador to UN, Nikki Haley, he stated that they were arrested for their peaceful protest.