---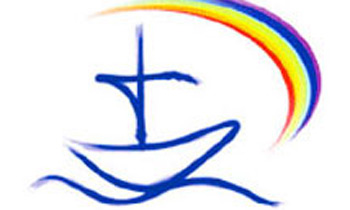 The National Christian Council of Sri Lanka (NCCSL), which represents the majority of non-Roman Catholic churches expressed its concern over the views expressed by some parties with regard to threats and attacks on Christian places of worships.
NCCSL, an ecumenical body represented by 11 national churches and nine ecumenical organiza-tions said that it was disturbed by some of the views expressed over the past few days in relation to the violence, intimidation and the threat posed against Christian churches in the country.
The statement was signed by the leaders of mainline churches including Bishop of Colombo, Church of Ceylon, Rt. Rev. D.R. Canagasabey, Bishop of Jaffna Diocese, Church of South India, Rt. Rev. Dr. Daniel S. Thiagarajah, President/Bishop, Methodist Church of Sri Lanka, Rev. Asiri P. Perera, President of Sri Lanka Baptist Sangamaya, Rev. Priyantha Wijegoonawardene, Pres-ident of Christian Reformed Church, Rev. Stanley Nelson and Chairperson of the NCCSL and the President of Presbytery of Lanka Rev. Saman Perera.
"We reiterate the fact that Christian churches have been subject to violence, intimidation and threats over the past few years. This is in addition to the many ongoing issues that the Christian community faces with regard to the construction of places of worship, the registration of churches, house churches, Christian education in state schools and the forced closure of churches etc. which successive governments have failed to address despite us having made clear representations to the relevant authorities," they stated.
"We are of the opinion that the current crisis, which has been precipitated through TV debates and pronouncements of politicians, is only trying to deal with the visible wounds and symptoms of a problem without trying to address the root causes," they stated.
Signed by ecumenical organistions including Young Men's Christian Association (YMCA), Young Women's Christian Association (YWCA), Student Christian Movement (SCM) and the Ceylon Bible Society, the statement stressed that the NCCSL has recognise that many of the problems face by minority Christians are precipitated by the actions of a small number of extremist elements within each religion.
The NCCSL also urged that it was important that law and order should be enforced by the police without bias and fear, it stated and appealed to the government to take immediate steps to seek to resolve the underlying problems faced by religious minorities in the country.