---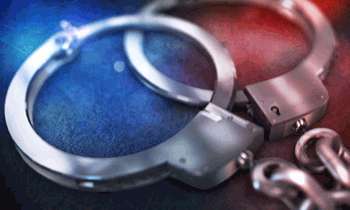 Another former LTTE member was arrested yesterday at Kannankuda in Batticaloa in connection with the murder of the two police constables in Vavunathivu, the Police said.
They said the suspect was identified as 40-year-old Kadiramathambi Irajakumaran alias 'Kannan' who was believed to be an ex-LTTE intelligence member.
He was identified as a resident of Karayaknthiv, Kannankuda.
Two police constables, Niroshan Indika Prasanna and Ganesh Dinesh attached to Vavunativu Police Station were shot dead while they were on duty at the Vavunativu checkpoint last Thursday (29).
Police said the second suspect was arrested by the Vavunathivu Police and he would be handed over to the CID.
The Police earlier arrested a 48-year old ex-LTTE cadre of Charles Anthony Brigade in Kilinochchi. (Darshana Sanjeewa)