---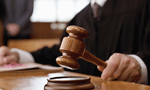 The judgment in connection with the horrendous murder of Nihal Perera, the Superintendent of the Noori Tea Estate in Deraniyagala, in which former UPFA Deraniyagala Pradeshiya Sabha chairman Anil Champika alias 'Atha Kota' and 21 others were indicted, is to be delivered today.
The verdict in the case against the 22 accused is to be delivered by Avissawella High Court Judge Devika Abeyratne.
The main accused (the former PS chairman) and 21 others were charged with unlawful assembly and conspiracy to murder Nihal Perera and the commission of the murder. The accused were also charged with causing grievous hurt to three employees of the tea estate.
The trial began on February 24, 2015, and around 20 witnesses gave evidence. The prosecution was led by Senior State Counsel Shanil Kularatne.
Following the murder of the estate superintendent there was a huge public outcry against the police, and disciplinary inquiries were initiated seven policemen, including the OIC (Crimes) of the Deraniyagala Police. The policemen were later transferred. The murder investigation was handed over to the Criminal Investigation Department (CID); and officers from the Homicide Division of the CID -- Chief Inspector Rohan and SI Polwatta -- assisted in the prosecution.
Counsel Anuja Premaratne appeared for the first accused, the former PC chairman, while a team of lawyers appeared for the other accused.
According to the magisterial inquiry into the murder of July 5, 2013, Nihal Perera, was first struck with a pole and then cut with a sword. Giving evidence before Avissawella Chief Magistrate D. H. A.Seneviratne, the witnesses said Mr. Perera was taken to a lonely spot on the tea estate and beaten to death. The eye witnesses who had not earlier given statements regarding the murder to the Deraniyagala Police, as they feared that the police were influenced by the accused, revealed during the magisterial inquiry that Mr. Perera was brutally assaulted, and that his mouth was cut with a knife -- after which he was dumped naked on the estate grounds.
Later, employees of the tea estate had rushed Mr. Perera to hospital, where he had died soon after admission. (Susitha R. Fernando)