---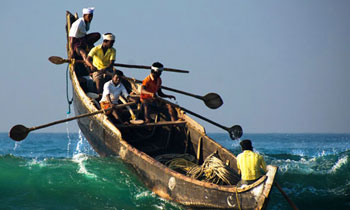 Four Sri Lankan fishermen who had gone missing since almost there weeks ago, have been found in the Maldivian water.
Six fishermen, residents of Kalmunei, had left from the Oluvil harbour for fishing 18 days ago. They went missing due to the bad weather condition in the sea areas.
Earlier, two fishermen were rescued by the Maldivian Navy.