---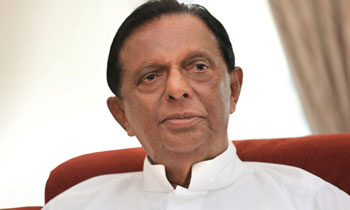 The Ministry of Tourism and Christian Affairs has proposed the removal of restrictions imposed on soft liquor sales in the 2018 Budget, Minister John Amaratunga informed Parliament today.
Responding to a question asked by UNP MP Budddika Pathirana the minister said his ministry had requested the Minister of Finance to ease laws pertaining to soft liquor such as beer and wine so that these types of alcoholic beverages would be freely available.
"Availability of soft liquor is essential for the tourism industry. Soft liquor is available in almost all shops in other countries which focus on the tourism industry whereas it is the opposite in Sri Lanka. Therefore we have requested for the restrictions imposed on soft liquor sales be removed," he said.
The MP who asked the question said several beer manufacturing companies in the country are carrying out a massive production drive having got to know the government's plan to remove sales restrictions on soft liquor.
Meanwhile, the minister said the government was also focussing on imposing a tax on apps and on online hotel booking services and highlighted that fact that these ventures earned large revenue while the government and the country lost at the end of the day. (Yohan Perera)