---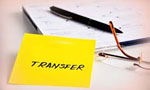 Suranga Ratnayake, the Warden of Yala National Park has been transferred to the Wildlife Conservation Department's (WLCD) Head Office in Battaramulla with effect from today, sources in the department said.
Suranga Ratnayake was reported to have been harassed after he revealed to the media how political pressure was exerted on him and WLCD Director General Dr. Sumith Pilapitiya, causing the latter to resign.
In a Daily Mirror article (Why did Wild Life Department chief resign?) regarding the resignation of Suranga Ratnayake claimed that Sustainable Development and Wildlife Minister Gamini Jayawickrama Perera had wanted him to apologise to Housing Minister Sajith Premadasa, following an unpleasant incident that took place between the two of them at Yala National Park.
He also claimed that this particular incident and several other cases of 'political interference' had prompted Dr. Pilapitiya to resign from his esteemed post.
Earlier, it was learnt that, unless Mr. Ratnayake requested a transfer, he would be interdicted and an inquiry would be launched by the ministry on the grounds that he had violated the Establishments' Code.
However, Mr. Ratnayake had not requested a transfer.
It is reported that those who worked at Yala National Park with Mr. Ratnayalke are opposed to the ministry's decision to transfer him. (Piyumi Fonseka)