---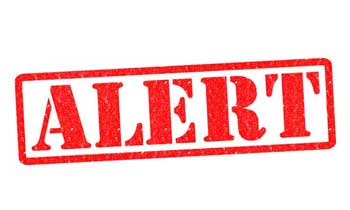 People living along the Millakanda banks of Kalu Ganga in the Kalutara District had been asked to be on alert following the rising of water levels of Kalu Ganga and Kukule Ganga, the Disaster Management Centre (DMC) said today.
The water levels of the two rivers started rising in the aftermath of heavy rains.
Reports coming in from Kalutara said one sluice gate of Kukule Ganga had been opened today.
The gate was putting out at least 29 cubic metres of water per second.
One family in Payagala in the Kalutara District was evacuated from their house as there was a landslide threat.
It was reported that some low lying areas in the Kalutara District was under water.
Meanwhile, the Department of Meteorology predicted rains in the coming days and heavy showers exceeding 50 mm particularly in the Western and Sabaragamuwa Provinces and in the Galle and Matara Districts.
Sea areas from Hambantota to Mannar via Pottuvil were expected to be rough with winds exceeding 50kmph at times, the Meteorology Department said. (Yohan Perera and Sunil Tanthriarachchi)