---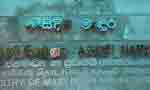 The Mass Media Ministry has transferred its Secretary with immediate effect, it was reported.
Mr. Vajira Narampanawa who served in the post has been transferred to the Ministry of National Co-existence, Dialogue and Official Languages.
The reason for the transfer was not yet revealed by the Ministry.
However, issuing a statement it said Mr. Narampanawa would be replaced by Mr. Bopage Nimalweera and that he would assume duties on Monday.
The Mass Media Ministry officials who organised last month's Jaffna Media Tour were heavily criticized due to the lack of organising.
It was reported that many journalists had to face difficulties during the tour. (Piyumi Fonseka)