---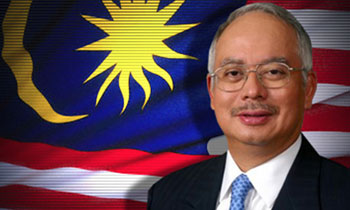 Malaysian Prime Minister Datuk Seri Najib Razak is scheduled to visit Sri Lanka on Sunday, the Straight Times reported yesterday.
In a statement, the Malaysian Foreign Ministry said Malaysian High Commissioner to Sri Lanka Wan Zaidi Wan Abdullah was reassigned by the ministry prior to Najib's two-day official visit starting from December 17.
"He is due to take up an important assignment related to Malaysia's chairmanship of the Commonwealth Heads of Government Meeting (CHOGM) in April 2020. Given the scale of CHOGM,which will involve 52 countries, early preparations are essential for it to be a success," it said.
A high-level team from the ministry will arrive as an advance party to help in the visit by Prime Minister Najib, who will depart to Maldives after visiting Sri Lanka.
Prime Minister Najib's visits are expected to further strengthen ties between the countries, it said.