---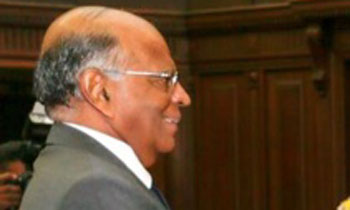 President's Counsel Romesh de Silva yesterday reserved the right to make an application to withdraw from testifying before the Commission at any point if Arjuna Mahenran was not treated with dignity at the proceedings or being insulted by the officers assisting the Commission.
Mr. De Silva was of the view that Arjuna Mahendran was not a citizen in Sri Lanka and therefore could not be compelled to give evidence.
However, considering all circumstances, Mr. De Silva yesterday said that Mr. Mahendran would testify before the Commission to prove his innocence and to assist the Commission.
Mr. De Silva requested the Commission to treat his client with respect and sought the Commission to have a control on officials assisting the commission.
The Commission said that it was well aware on treating on witnesses it had endeavored to treat equally to every witness. (Shehan Chamika Silva)