---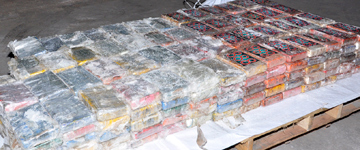 The largest ever detection of cocaine, weighing 274 kilograms and valued at around Rs. 4.1 billion, was made this evening. It had been found inside a container of sugar in the Peliyagoda container yard, police said.
Police Media Division director, DIG Priyantha Jayakody said the container was seized by the Police Narcotics Bureau (PNB).
He said there was another suspicious container in the yard and it was to be inspected. Police said the cocaine consignment had been brought to the country from Brazil.
PNB director SSP Kamal Silva said the street value of a kilogram of cocaine was around Rs. 15 million.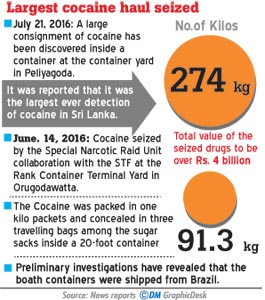 Prior to this, approximately 91 kilos of cocaine (valued at Rs.2 billion), also brought from Brazil, had been found hidden inside a container of sugar by the Police Special Task Force (STF) in the Orugodawatta Container yard on June 14.
A businessman and two wharf clerks were arrested; and the cocaine was taken into custody. The businessman had been a sugar importer for some 40 years and had declared the goods in the container to be sugar.
Police said yesterday's raid was carried out following information given by a businessman recently under interrogation. The businessman is at present in PNB custody in connection with a previous cocaine detection.
The PNB are conducting further investigations under the direction of PNB director SSP Kamal Silva. (Chaturanga Pradeep and Darshana Sanjeewa)
Video by Lal S Kumara and Bi,al Shaman Jayasinghe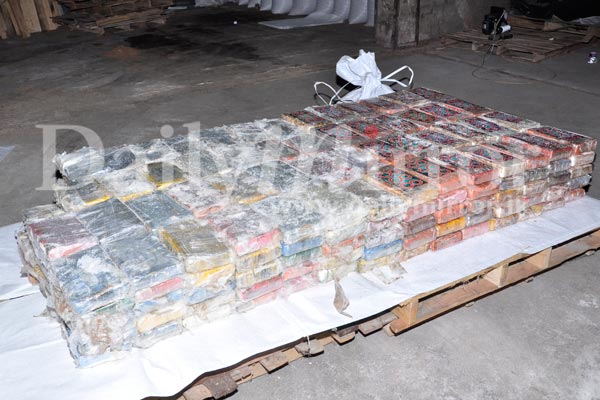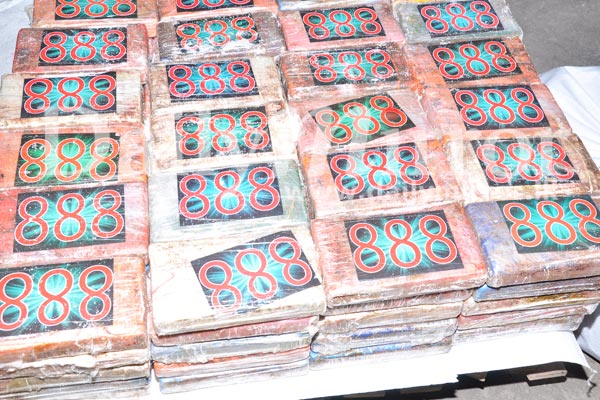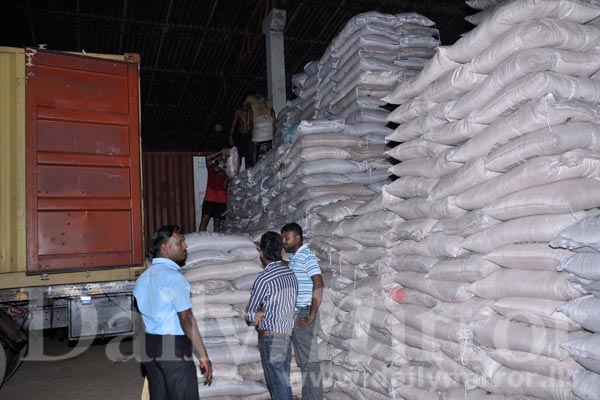 Pix by Lal S. Kumara