---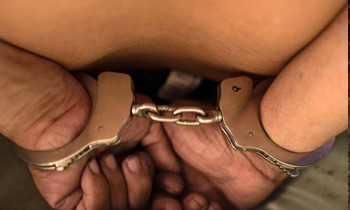 A Sri Lankan national allegedly assaulted two women sexually and physically in Bandar Baru Uda in Malaysia, the Malaysian media reported.
He was later arrested by police on Monday evening.
In the first case, the suspect allegedly assaulted a 51-year-old factory worker, and robbed her of her mobile phone, ATM card, and RM80 cash at around 7.14am on March 19.
Johor Baru (North) OCPD Asst Comm Mohd Taib Ahmad said the victim had just got off from a bus and was walking towards her workplace at a food factory in Tampoi in Johor Baru before the suspect attacked her.
"The victim, who sustained several injuries, was found lying on the side of the road by the public who alerted the police. She was brought to Hospital Sultanah Aminah in a semiconscious state.
"Initial investigation showed that the suspect had punched the victim several times, causing her to suffer bruises on her face, eyes and head, and a split lip.
"The victim received two stitches on her forehead," he told The Star.
ACP Mohd Taib said the second victim was a 27-year-old woman who works at an electronics factory in Bandar Baru Uda.
He said the victim was waiting at a bus-stop along Jalan Padi 1 at 4am on March 20 before being approached by the suspect who tried to force her to sit next to him.
"The victim refused to do so and the suspect began strangling her before dragging her to a nearby bush area where he tried to molest her.
"She screamed loudly which alerted a male passerby, but the suspect had already fled the scene," he said.
ACP Mohd Taib said that police spotted a man who fit the description made by one of the victims walking along Jalan Padi 1 here at around 6.30pm on March 20.
He said the suspect, in his late 30s, tried to escape but the police successfully arrested him following a scuffle. The mobile phone that was stolen from the first victim was found on the suspect.
ACP Mohd Taib added the suspect was being remanded to assist in the investigation under Section 394 of the Penal Code and Section 354 of the same Act for robbery and causing hurt as well as for assault on person with the intent of outraging her modesty.