---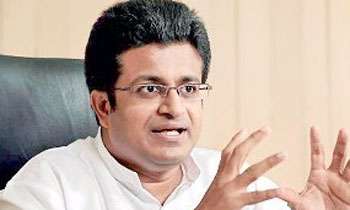 The Government should be ashamed as the underworld had raised his ugly head so as to assassinate public representatives, Pivithuru Hela Urumaya (PHU) Leader and MP Udaya Gammanpila said.
He said despite the promises of good governance, today it had given the control by weapons.
He said public representatives will fear and hesitate to talk to people's issues if they were threatened by underworld thugs.
"During the tenure of Gotabaya Rajapaksa as defence secretary, once in a blue moon we hear of underworld activity. He was able to sweep the underworld members and drug kingpins.
However, at present not even a single day without a media report of underworld activity," he said.
He said during the past month 37 murders had been reported and was at an average of one murder per day.
MP Gammanpila said it was questionable who rules the country whether it's President Maithripala Sirisena and Prime Minister Ranil Wickremesinghe or the Underworld leaders.
"The country is now seeking a strong, brave leader such as Gotabaya Rajapaksa who is capable of making stern decisions to drive the country towards a better place. We wish the government will receive enough strength to curb the underworld", he added. (Thilanka Kanakarathna)