---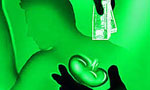 The Police had sought the assistance of the Interpol to arrest the first suspect in the kidney racket Vijithagiri Suresh Lakshman Kumar, the Colombo Crime Division (CCD) told Colombo Chief Magistrate today.
Lakshman Kumar, an Indian national is believed to be the kingpin in the illegal kidney trade scam. The suspect escaped, while being detained at the Mirihana Detention Centre and had left the country subsequently.
The CCD also told Chief Magistrate Gihan Pilapitiya that the CCD was investigating to identify the authenticity of the documents recovered from the Health Secretary to determine whether they were fraudulent.
The CCD further sought Court order on the Mirihana Police HQI and to the Controller of Immigration and Emigration to order to hold inquiries to find out how the suspect got away from the detention centre.
The Police had requested Court to order investigations on two leading private hospitals that had performed these kidney transplant surgeries.
The seven suspects, N. Ramachandran, E.C. Sri Nivas, M. Imtias Khan, Y.S. Chavin Krishnan, Ragavel Uppalan, N. Christopher and Gopalan Vicki Raja were detained till May 16. (T. Farook Thajudeen)