---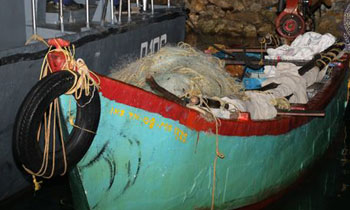 Two Indian nationals were arrested by the navy along with a fishing boat in the sea area North of Delft Island yesterday.
About 53 kg of Kerala Cannabis were found in their possession when they were arrested and it was suspected that the contraband had been smuggled to Sri Lanka from India via sea route.
The two Indian nationals and the stock of cannabis were handed over to the Kankesanthurai Police for further investigations.