---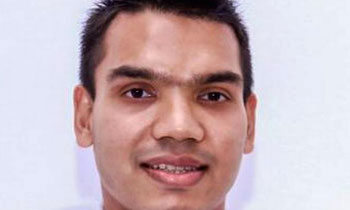 India misinterpreted the Rajapaksa administration's relationship with China, but is silent on the current government's engagement with the rising super power, Sri Lankan parliamentarian Namal Rajapaksa, the eldest son of former President Mahinda Rajapaksa, said.
"We always made sure that Sri Lankan soil or waters was not used against any other country. And we maintained that during my father's time on a strict basis," he told The Hindu in a recent interview.
Formerly a rugby player, he captained the national team, the 30-year-old parliamentarian has since 2010 represented the southern district of Hambantota. Considered a stronghold of the Rajapaksas, Hambantota houses a $1.5-million port that the former President built with Chinese loans. "The Hambantota port was initially offered to India, but they did not get back. China came forward," he said. "We can't wait… because we have to look at our people's interests first and our election promises to them."
Emphasising that their government was "not against India or China, or any other country", Mr. Rajapaksa said they merely put the country's interest first. "Whoever was interested in investing, we went and worked with them." However, "India's silence" now on the government's agreements with China, he said, gave credence to "popular belief" among Sri Lankans that the West and India got together to topple his father's government in January 2015.
Deeming the Hambantota port and a nearby airport, also built during President Rajapaksa's time, "white elephants", the current government — led by President Maithripala Sirisena and Prime Minister Ranil Wickremesinghe — decided to sell an 80% stake of the port to a Chinese company to cut the country's debt burden.

Additionally, the government is also mulling leasing 15,000 acres of land to Chinese companies for an industrial zone that, the government says, would create 1 lakh jobs. The project, according to Mr. Rajapaksa, threatens to displace thousands. "It will have a huge social impact," he said.
Accusing the government of political vendetta, particularly in regard to corruption cases facing the former First family, he said: "I am not against investigations, but I am just saying do it properly." The lawmaker was arrested twice last year for alleged money laundering and misappropriation of funds, and is currently on bail.
On the 2012 case of rugby star Wasim Thajudeen's death, in which the CID recently questioned two higher ranking army officials part of former President Rajapaksa's security detail, Namal Rajapaksa said the initial medical reports had "clearly stated" it was an accident.
The CID, which took over the case in 2015, told the court it was a murder after Thajudeen's body was exhumed and re-examined, a charge that Mr. Rajapaksa finds "politically motivated". Senior ministers in the Sirisena government have linked the former President's two sons, Namal and Yositha, to the murder case, a charge that Rajapaksa has denied.