---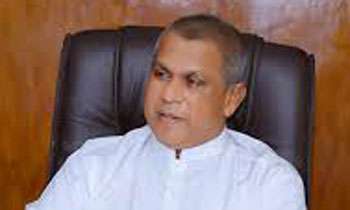 The government has initiated talks with the authorities of India and the United Arab Emirates (UAE) to trace some Sri Lankan underworld criminals living in hiding in these countries, Law and Order Minister Ranjith Madduma Bandara said yesterday.
Minister Bandara told Daily Mirror that India had agreed to extend its fullest possible cooperation to trace and repatriate some criminals living there.
"We find that several underworld leaders have escaped to India. They operate their crimes here from India. Also, there are some criminals living in Dubai," he said.
The Ministers said the police would set up new units to deal with drug trafficking.
"We have increased raids. We deal with all including street pushers," he said.
Earlier, President Maithripala Sirisena announced that he would implement the death penalty on those convicted for drug trafficking. He said those death row criminals operating drug businesses still from their prison cells would be hanged first. (Kelum Bandara)