---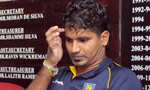 Cricket's world body on Wednesday withdrew a doping case against cricketer Kusal Janith Perera after his lawyers proved scientifically and beyond reasonable doubt that the testing process of the WADA (World Anti-Doping Agency) accredited lab report in Qatar was flawed.

Soon after withdrawing the provisional suspension issued the ICC released a statement apologizing to the cricketer and said it would call for an urgent explanation from the World Anti-Doping Agency and the Qatar laboratory which tested Perera's urine sample.

"We regret what Mr. Perera has had to endure," David Richardson, ICC Chief Executive said in the statement. "Whilst I am confident that this is an isolated incident in respect of tests commissioned by the ICC, we are seeking an urgent explanation from WADA and the laboratory in an attempt to understand what has transpired and what will be done to ensure it does not happen again."

ICC confirmed that Perera had not used any performance-enhancing substances.
"We wish to make it clear that there is no evidence that Mr. Perera has ever used performance-enhancing substances and we wish him well in his future cricketing endeavours."
ICC's withdrawal comes after the Qatari laboratory changed their earlier stance on adverse analytical finding to atypical finding after an independent panel of experts appointed by the ICC decided that 'an adverse analytical finding by the laboratory was not sustainable, because, for various scientific and technical reasons, it could not be ruled out that the 19-Norandrostenedione was produced naturally in the player's body and/or formed in the samples after the player provided them.'
"These concerns were immediately presented by the ICC to the Qatar laboratory, which has today confirmed that it has withdrawn the Adverse Analytical Finding and is instead reporting an Atypical Finding. It has advised that no specific further investigation of the player's two samples is warranted, but has recommended the monitoring of the player's steroid profile moving forward," the ICC statement added.
Perera, 25, was suspended on December 7 after he returned an adverse analytic finding in a urine sample taken during the West Indies tour of Sri Lanka in December and the B sample testing done later in the month confirmed the A sample testing.

".... the ICC has worked with Mr Perera's lawyers as they have attempted to identify the source of the 19-Norandrostenedione found in the samples. As part of those efforts, the ICC sought further information from the Qatar laboratory and granted various extensions of time to the player's legal team to allow it to carry out additional analysis and investigation work.
In addition, the Qatar laboratory analysed the B samples provided by Mr Perera in January 2016, and reported that that analysis confirmed the presence of the same substance in those samples."

However, Perera maintained his innocence right through and sought Sri Lanka Cricket's help to challenge a possible four-year ban.

"We believed in Kusal," said SLC chief Thilanga Sumathipala. "When he requested us to help, the board unanimously decided to support the cricketer."

Accordingly, SLC appointed Morgan Sports Law, a UK-based law firm dealing on sports related cases who decided to challenge the case scientifically. Accordingly the player was subjected to various medical tests including polygraph test and hair drug test, two highly sophisticated tests done in England and France.

"Both these tests results were in favour of Kusal and the rest is now history," Sumathipala said adding that over Rs. 13 million was spent on the whole process.

"We have a strong case now and we will negotiate with ICC to get at least the direct charges we incurred. But have no intention in going for any sort of confrontation with the ICC as we are part of it," he added.

Speaking at the press conference, cricketer Kusal Perera admitted he was under lots of pressure during the six months of his suspension.

"It was a big pressure on me. But I knew I would be cleared because I had not done anything wrong. I am extremely happy now and is eager to get back to playing cricket," Perera added.

During the six months of suspension, Perera suffered heavily both financially and with a shattered reputation but the player insists that he is not keen on going for any legal battle to claim damages.

"All I want now is to get back to playing," he reiterated.

Sports Minister Dayasiri Jayasekera credited SLC chief and his elected committee for the commendable effort in getting the player exonerated from all charges.

"If not for an elected body, I don't think we had any chance of getting the player cleared. They handled it smartly," said the Minister. (Champika Fernando)
Video by Buddhi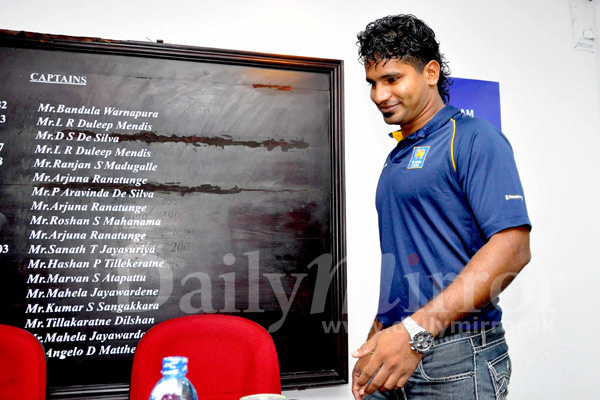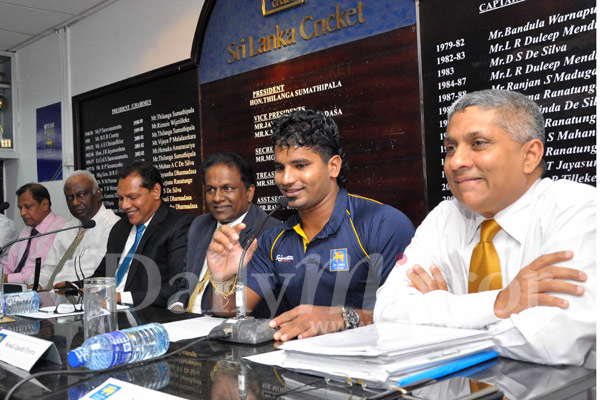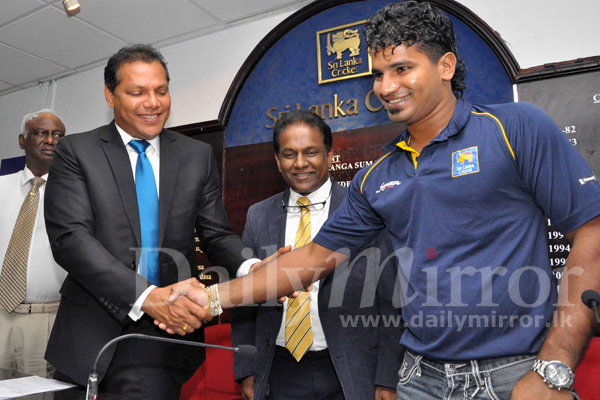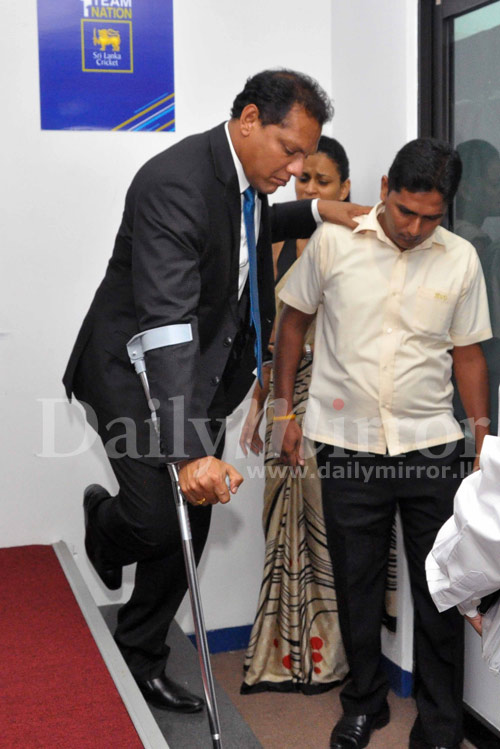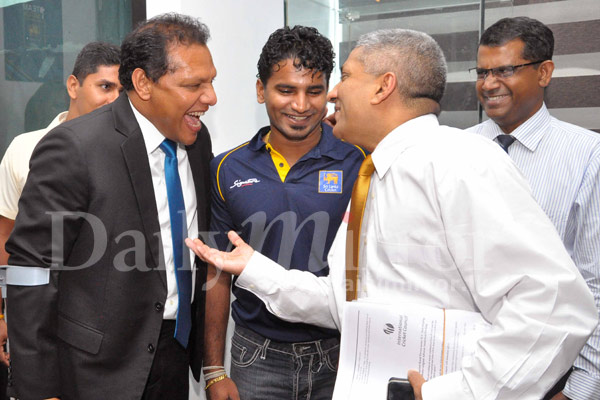 Pix by Pradeep Dilrukshana