---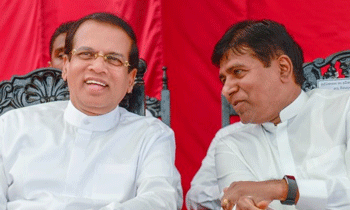 President Maithripala Sirisena said that slander and defamation are not issues for him during his journey towards making a better future for the country and the people.
He expressed these views at an event held to unveil a Buddha statue at Sri Dharma Vijayaloka Maha Viharaya in Pannipitiya yesterday.
"Even the Buddha was insulted during that time. There is no wonder that I also have to face insults and slander in this society, which is deteriorating due to commercialization", he said.
The President recalled that Mahathma Gandhi and Srimath S. W. R. D. Bandaranaike were also insulted.
He pointed out that today modern technology is used for disgracing people than using it for the gaining knowledge, social development or building a better society.
He said the young generation should be spiritually developed in order to save them from this harmful social condition.
The President, who paid the floral tribute to the Buddha statue, opened it for the worship of the people.