---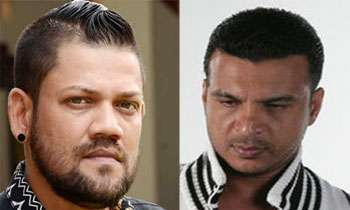 The houses of singer Amal Perera and actor Ryan Van Rooyen were searched by the Special Task Force (STF) officers today and the brother of Ryan was arrested during the search operation.
The STF searched Amal Perera's house at Maharagama and actor Ryan Van Rooyen's house at Dehiwala following the duo's arrest in Dubai.
The STF said two empty cocaine pouches were recovered from Amal's house.
Meanwhile, the STF recovered a digital scale and a bag with a false bottom at Ryan Van Rooyen's house in Dehiwala.
The STF suspects that the scale and the bag might have been used in drug smuggling. During the raid, the STF arrested the actor's brother for questioning.
Singer Amal Perera, his son and actor Ryan were among those arrested along with drug lord Makandure Madush while celebrating a birthday party held at a luxury hotel in Dubai.(Darshana Sanjeewa)
Video by Damith