---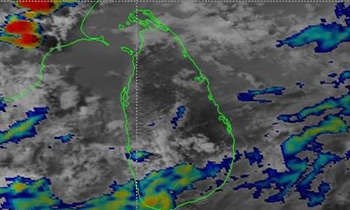 Heavy rains and strong winds prevailing across the country will reduce by tomorrow as the cyclonic storm 'MORA' has entered Bangaladesh today, the Meteorology Department said.
However, cloudy skies, winds and intermittent showers are expected across the country today.
The Department also said that very strong winds of about 60-70 kmph can be expected with showers in the Western, Sabaragamuwa, Southern, North-western and Central provinces.
The torrential rains displaced more than 500,000 in the past two weeks in the Western, Southern and Sabaragamuwa Provinces. The death count rose to 183 with 103 missing and 112 injured due to the disaster.