---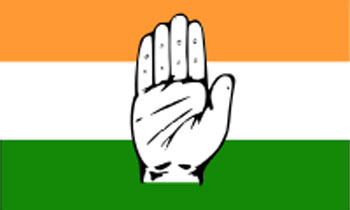 Tamil Nadu Congress Committee chief Su Thirunavukkarasar yesterday sacked a party functionary from a key post, days after the man was arrested in connection with gold smuggled from Sri Lanka.
"Good Luck Rajendran is being removed as the President of Ramanathapuram District Congress Committee for bringing disrepute to the party," he said in a statement.
Rajendran was being replaced by M Deivendran, he added.
Thirunavukkarasar said the announcement on Rajednran's sacking was being made "with the approval" of AICC President Sonia Gandhi, her deputy Rahul Gandhi and the party's Tamil Nadu in-charge, Mukul Wasnik.
Rajendran and his car driver K Gandhi were arrested two day ago by Directorate of Revenue Intelligence in connection with the alleged smuggling of 11.9 kg of gold bars, valued at Rs 3.58 crore, from Sri Lanka.
"Gandhi admitted that he was carrying the gold to Chennai as instructed by S Rajendran also known as Goodluck Rajendran, who has been his employer for nearly 20 years", DRI had said. The seizure was made on the Pudukottai highway.
DRI officers had also recovered "incriminating evidence" from the residence of Rajendran, who was earlier arrested in connection with another case under the Foreign Exchange Regulation Act, Chennai.(PTI)