---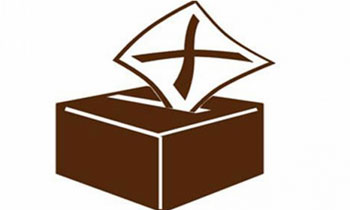 The gazette containing the amendments introduced to the Local Government Elections (Amendment) Act is to be published before Friday paving the way to hold LG elections in January, Government Printer Gangani K. Liyanage said.
"I am awaiting for the Tamil and Sinhala proofs from the Local Government and Provincial Councils Ministry. I expect to send the English copy to the Ministry today to have it proof-read and will issue the gazette within 24 hours of receiving the proofs.The gazette consists of some 400 pages and it is a tedious task to go through the entire gazette notification and insert the corrections if any," Ms. Liyanage said.
She told Daily Mirror that her staff worked during the weekend and on Poya Day to expedite the work that needs to be done prior to publishing the gazette notification.
The gazette notification was signed last Wednesday by Local Government and Provincial Councils Minister Faizer Musthapha and sent to the Government Printer.
Meanwhile, the Legal Officer of the Ministry, Gayani Prematilaka said there was a delay on the part of the Government Printing Department to send the proofs to the Ministry.
"My staff worked extra hours and on weekends to finish the job. We have finished proof reading the Sinhala proof and return it to the Government Printer today. I am awaiting the English copy proofreading," she said.(Sandun A Jayasekera)