---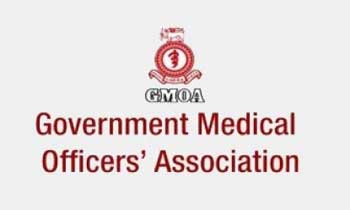 The Government Medical Officers' Association (GMOA) would resort to trade union action against the misconduct of Minister Dr. Rajitha Senaratne as the Health Minister, GMOA Secretary Dr. Haritha Aluthge said yesterday.
Addressing a news briefing, he said they had sent a letter to President Maithripala Sirisena in this regard and added further action would depend on his reply to the letter.
He said this would be deeply discussed at the executive committee meeting that is to be held today.
"Dr. Senaratne during his tenure as the Health Minister, has ruined the health sector of the country and has created chaos in it. This cannot be tolerated," Dr. Aluthge said.
He has been continuously advocating in defending the fraudulent SAITM institution that aggravated the issues in the health sector.
"Even though more than 14,000 of doctors have requested the President that the health ministerial portfolio should not be given to Dr. Senaratne, he has been re-appointed despite our continuous protest," Dr. Aluthge added.
Meanwhile, Dr. Aluthge said the undue intervention of Sujatha Senaratne, the wife of Dr. Senaratne had become a threatening issue in the health ministry.
"It has been reported that the tactics of Dr. Senaratne's wife has caused perplexity in the ministry and added she had become so powerful that she gives orders to the ministry officials," Dr. Aluthge said.
The GMOA hoped the President would heed to these mattes and take necessary steps accordingly. (Sheain Fernandopulle)