---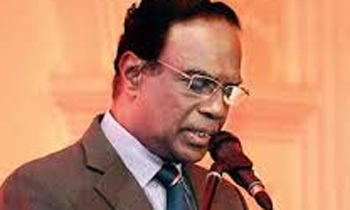 Former Chief Justice K. Sripavan has been appointed to the board of Sri Lanka's largest private lender, Commercial Bank of Ceylon PLC, a stock exchange filing by the banks said.
Sripavan's appointment as a Non-Executive Independent Director comes into effect from
April 26, 2017.
Sripavan was appointed as Chief Justice in 2015 and held the office until March 2017.
During this period, he functioned as Chairman of the Judicial Services Commission of Sri Lanka, Chairman of the Incorporated Council of Legal Education, Chairman of the Sri Lanka Judges' Institute and Chairman of the Superior Court Complex, Board of Management.
He was enrolled as an attorney-at-law of Appeal Unit in Attorney General's Department and handled a large volume of work both in the Appeal Court and in the Supreme Court including Bills and Fundamental Rights applications.
Prior to the elevation to the Court of Appeal Bench, he functioned as the legal consultant for the National Savings Bank for two years.
He was appointed a Judge of the Appeal Court in May 2002 and was elevated to the post of President of the Appeal Court in March 2007 by the then president. In March 2008, he was elevated to the Supreme Court Bench.