---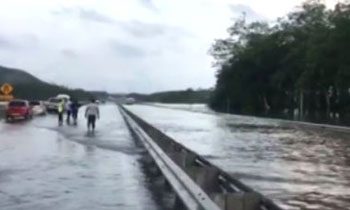 The Road Development Authority (RDA) said today roads leading to several interchanges of the Southern Expressway (E01) were obstructed because of minor floods resulting from the heavy rains that lashed the country.
RDA Deputy Director (Southern), Mr. R.A.D. Kahatapitiya told Daily Mirror that several roads heading towards the Southern Expressway interchanges from Welipenna to Aluthgama and Kokmaduwa to Kananke were also flooded.
"No issues have been reported along the Southern Expressway up to now," he said.
However, the RDA warned the drivers using the Southern Expressway to reduce speed to below 60 kmph, especially at places where there was a collection of water, thereby making it difficult to drive through. (Kalathma Jayawardhane)