---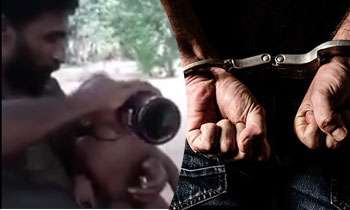 The father of a toddler was arrested for feeding an alcoholic beverage to his 13-month-old toddler, the Meegalawa Police said.
The Police Spokesman Ruwan Gunasekara said the arrest was made after a video went viral on social media.
The video shows the father keeping the toddler when drinking alcohol with his friends and feeding alcohol to the toddler.
SP Gunasekara said the suspects, aged between 23 and 50 who were residents of Meegalawa, would be produced in the Galigamuwa Magistrate's court on charges of child cruelty.
Investigation revealed that the incident had occurred last Saturday and the toddler was produced for a medical test before the Anuradhapura Judicial Medical Officer on Monday.
Meanwhile, the spokesman said a total of 48 complaints related to child cruelty had been reported within the first five months of this year while 98 cases were reported in 2017. He said Child and Women Bureau of Police are investigating those incidents.(Darshana Sanjeewa and Nihal Jayaweera)