---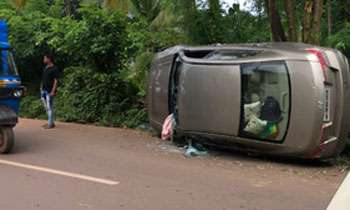 A 31-year-old man and his 3-year-old child were killed while his wife sustained injuries when the car they were travelling in skidded off the road and toppled at Kumdukwela in Ella yesterday.
Police said the victims were admitted to the Badulla Hospital and the man and the child succumbed to injuries.
The mother of the child is undergoing treatment at the Hospital. The victims were identified as residents of Weliarawa.