---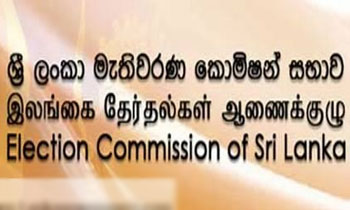 The Elections Commission said yesterday it would take up for consideration the argument that foreign passport holders should not become office bearers of any political party in Sri Lanka.
The dispute arose after National Democratic Party (NDF) secretary Shalila Moonesinghe, a foreign citizenship holder and the chairman of Litro Gas Ltd. was arrested and remanded in connection with a financial crime.
EC member Prof. Ratnajeewan Hoole told Daily Mirror but there was little or nothing the Commission could do because the NDF was registered as a political party under the relevant Act.
"Parliament makes the laws. We have no way to alter them," he said and added that the law did not bar a foreign national from becoming an office bearer.
"A foreigner cannot contest a parliamentary election as set out in the law. However, there is no way to bar a foreigner with a resident visa from contesting the provincial council elections. I think, such an eventuality was not foreseen at the time the law was formulated," Prof. Hoole said.
The then common opposition candidate Maithripala Sirisena contested the 2015 presidential election under the swan symbol of the NDF and elected President. (Kelum Bandara)