---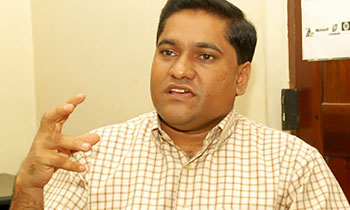 JVP MP Vijitha Herath said today the law with regard to dual citizenship should be equal to both government and opposition MPs.
He told parliament that there could not be three laws - one for Geetha Kumarasinghe, one for government members and one for members of the Rajapaksa faction.
He said the court had unseated Ms. Kumarasinghe for being a dual citizen of Switzerland while some Ministers who held dual citizenships of Switzerland were without any legal action as alleged by Ms.Kumarasinghe.
"Ms. Kumarasinghe has alleged that there are ministers in the government who hold dual citizenship of Switzerland. Minister Mahinda Amaraweera also had alleged that there are some members who held American dual citizenship in the Joint Opposition as well. People want to know who they are? The law cannot be implemented selectively," he said.
Mr. Herath said the 19th Amendment to the Constitution clearly specified that anyone with dual citizenship could not contest parliamentary elections and get elected.
He said the law should apply to both government and opposition members reasonably. (Ajith Siriwardana and Yohan Perera)