---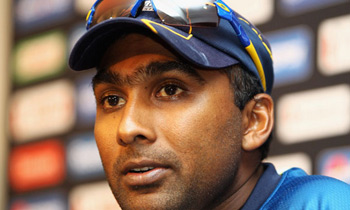 Former Sri Lanka cricketer turned coach Mahela Jayawardene has come in support of country's national cricketers, who had been criticized as having lack of commitment and fitness following the team's early exit from the ICC Champions Trophy.
Sports Minister Dayasiri Jayasekera addressing public forum last week slammed top cricketers as 'overweight' and said the team should be sent for military training to improve their fitness.
However, Jayawardene, a highly acclaimed and respected cricketer, urged authorities to discuss the issues behind closed doors instead of playing to the gallery.
"Agreed on fitness and all should be at a good level. Discuss things in closed doors. Playing to public galleries is politics," Jayawardene tweeted.
He adds "If we create a culture when we lose a world event, team is disowned and find fault we will not have players who wants to play with passion.
"Also they will be playing without freedom and be scared of the outcome. Let's not do that... let's be more mature how we conduct ourselves."
The Minister earlier said:
"It was very ugly to see our cricketers with pot bellies….I think we should send them to a military camp and train them for six months. Otherwise it's not going to work."
Jayawardene's tweets come a day after Lasith Malinga made a scathing attack on the Minister vilifying the cricketers in public.(Champika Fernando)