---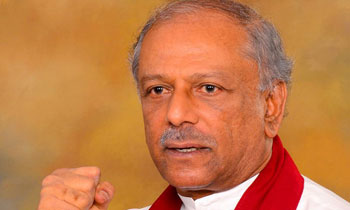 Joint opposition leader Dinesh Gunawardena yesterday said that Speaker Karu Jayasuriya informed him last morning that the debate on the Meethotamulla mishap will probably not be taken up in Parliament on Monday (24).
The MP told Daily Mirror, the debate will most probably be postponed owing to Prime Minster Ranil Wickremesinghe's visit to India next week."Most of the ministers who should take part in the debate are scheduled to accompany the Prime Minister on his visit to India," he said.
However, he said they would request the Speaker to set another date for the debate, with the most likely date being May 3, the day the regular parliamentary sessions begin after the New Year break.
During the the time Parliament is on a break, the Speaker has no authority to convene Parliament. The sessions could however be convened after getting the permission of the Prime Minister.
Prime Minister Wickremesinghe on Thursday agreed to the request made by the JO for a Parliamentary debate on the Meethotamulla garbage dump mishap.
According to Indian media, the Premier is scheduled to visit India on April 25 to set the agenda for Prime Minister Narendra Modi's visit to Sri Lanka that was scheduled to take place next month. (Lahiru Pothmulla)