---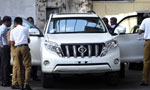 A shipping container with a Land Cruiser, three disassembled vehicles and several spare parts with an estimated value of about Rs.30 mn imported under the guise of machinery, had been had been seized today, Customs Spokesman Darmasena Kahandawa said.
"Rs.15 mn worth super Luxury Toyota Land Cruiser was found packed inside a 40-foot container, which was imported directly from Japan.
"During the investigations the officers managed to find three more vehicles in a disassembled state along with several spare parts," he said.
The vehicle and the spare parts were covered with tyres to shield them from scanners at the Customs, he said.
"The Land Cruiser was manufactured in 2014 and it was packed in the container by removing its doors and tyres," he said.
"A Suzuki Every van, Nissan Vanette and another Nissan van were also found disassembled in the container. In addition several push bicycles were also found hidden in the container among the tyres," Darmasena said.
The container arrived to Sri Lanka on May 27 and the container was declared as machinery and spare parts.
Customs officers said the importer was as vehicle spare-parts importer in Kurunegala.
He said that the Customs Preventive Unit would question the importer and the wharf clerk.
"The goods will be confiscated and we will impose a fine at least three times the value of the goods. The importer has no right to get this goods because he had defrauded the Customs," Darmasena said.
Investigations were carried out by the Customs Preventive Unit Director Nandasiri Wasalathileke, Customs Director D.M.B Gajanayake, Jayasekera and Deputy Custom's Director D.R. Lakshman, Senaka Arewpola. (Chaturanga Pradeep)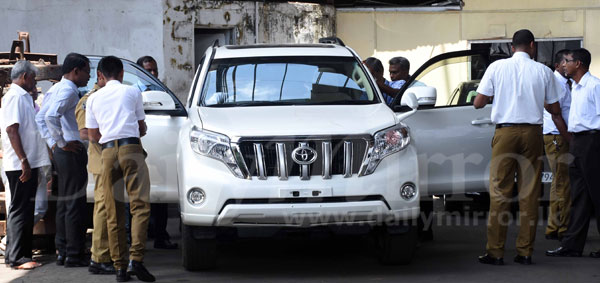 Pic by Kushan Pathiraja