---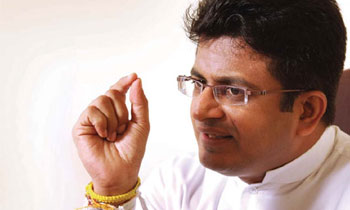 The Pivithuru Hela Urumaya (PHU) said today the Interim Report of the Steering Committee on Constitutional Reforms had craftily challenged the foremost status given to Buddhism despite the assurance given by MP Jayampathy Wickramaratne.
PHU Leader and MP, Udaya Gammanpila said according to Dr. Wickramaratne the foremost status given to Buddhism had not been harmed.
"The Sangha including the Mahanayakes say the prominence given to Buddhism had been harmed by the new report. Two alternatives have been suggested in the new report for the clause 9, which define the status given to Buddhism. The first alternative is almost identical to the existing clause," he told a news briefing.
The MP said the second alternative suggests Buddhism should be given prominence and also that all religions should be treated equally without discrimination. "If all religions are to be treated equally, no specific religion can be given prominence," he said.
The MP said the President and the Prime Minister repeatedly said the 'unitary' character of the country and the status given to Buddhism would not be changed. "If that is the case, let the two clauses regarding these two facts remain unchanged. Why play with words?" he said. (Lahiru Pothmulla)
Video by Janaka