---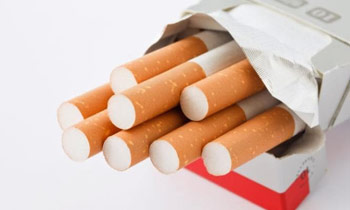 The Customs Department is on high alert to track down a leading Chinese cigarette-smuggler operating in Sri Lanka and said to be linked to the detection of Chinese cigarettes at the Bandaranaike International Airport in the past three months, a senior official said.
He said the attempts to smuggle Chinese cigarettes into the country through the BIA had been masterminded by this person and that every time contraband cigarettes were detected, the mystery man is supposed to provide the funds to pay the fines.
Except for the two major detections this year, where a Chinese woman was nabbed with Chinese cigarettes worth some Rs.3 million and four Chinese workers attached to BIA runway project nabbed with cigarettes worth some Rs.6 million, four other minor smuggling attempts had been detected.
The Customs sleuths had noted that on each occasion that the cigarettes were detected the Rs.100,000 fine imposed the funds were provided by this particular Chinese who operates here.
Sources said when a smuggler is arrested he or she is permitted to leave the airport, under Customs supervision, to obtain the money to pay the fine but in these instances the suspected smuggler king-pin had approached the arrested smugglers to handover the required amount.
The Customs believe that the smuggling of Chinese cigarettes was due to the big demand for the cigarettes by the large number of Chinese working in many development projects in Sri Lanka. (Kurulu Koojana Kariyakarawana)