---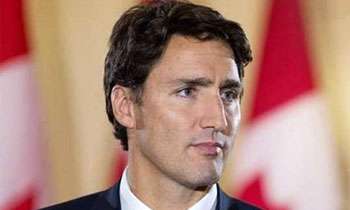 Canadian Prime Minister Justin Trudeau reiterated his call to the Sri Lankan Government to establish a process of accountability that has the trust and confidence of the survivors of the war.
Issuing a statement over the ninth anniversary of the end of the war in Sri Lanka, the Canadian Prime Minister said Canada offers its full support to the Sri Lankan Government and those working to ensure that efforts towards reconciliation, non-recurrence, peace, and justice on the island are realized, and that international and domestic commitments on accountability, transitional justice, and ending impunity are met.
He said the war – which lasted over 26 years – resulted in immeasurable injuries, loss of life, and displacement.
"The wounds of this war linger as the survivors seek answers for their loss, including family members and loved ones who have disappeared," he said.
He said over the past nine years, he had met many Tamil-Canadians personally affected by the war and their stories are a solemn reminder of the need to attain lasting peace and true reconciliation.
"On this anniversary, I extend my deepest sympathy to Canadians of Tamil descent, and all victims of the armed conflict and their families. I also invite all Canadians to take time to recognize the important contributions that Tamil-Canadians make to our country and the adversity they have overcome," he said.