---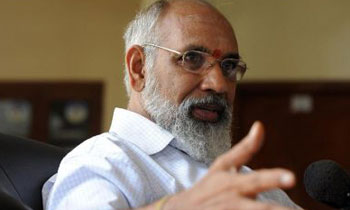 Northern Province Chief Minister C.V. Wigneswaran has proposed a caretaker government for provincial governance in place of the clause, in the proposed 20th Amendment, which seeks to vest control of the provincial councils in Parliament.
The 20th Amendment to the Constitution also provides for the holding of elections to the nine Provincial Councils on a single day and until then the PCs whose terms of office had expired to be vested in Parliament.
The CM told Daily Mirror he was opposed to the clause which would allow the central government to take control of the provincial councils in the event they were dissolved until the date of elections.
He said such a move was against the concept of power devolution.
"In such an eventuality, the central government can formulte laws detrimental to the interests of the PCs, particularly the Northern and Eastern Provincial Councils," the CM said.
The NPC will hold a special session on September 4 to discuss the Bill presented in Parliament. Meanwhile, the North-Central Provincial Council has approved the Bill while the Uva Provincial Council rejected it. (Kelum Bandara)