---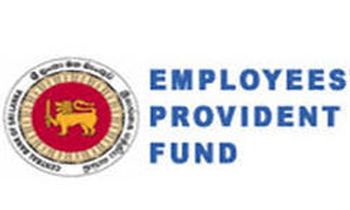 The Employees Provident Fund (EPF) has purchased a greater volume of bonds from the secondary market with a lesser yield in 2016 while it has purchased a lesser volume of bonds from the primary market with a higher yield, the Committee on Public Accounts (COPA) states in its report presented to Parliament yesterday.
The report presented to the House by COPA Chairman Lasantha Alagiyawanna stated that this had denied the EPF a massive financial gain. COPA had directed the Central Bank Governor to submit a report on the purchase of bonds.
The report also revealed that total investments worth Rs.10.8 billion made on the national carrier SriLankan airlines and in a hotel company had been written off. COPA had called for the conceptual report on the investments for which cabinet approval has been received.
Another disclosure is the failure to credit to the accounts of beneficiaries Rs.346,697,934. This amount has been received from various companies as EPF contributions. However the EPF Chief Operating Officer said steps have taken to sort out this shortcoming.
The report also carried details of the failure on the part of Ministry of Transport and Civil Aviation to achieve financial or physical progress on Rs.741,200 million and Rs.237,100 million allocated for minimizing traffic congestion in Colombo. It has been revealed that these monies include assistance made by the World Bank and the Asian Development Bank.
Among other major disclosures in the report is the spending of more than Rs.300 million by the Ministry of Foreign Affairs on transport and rents and the Southern Provincial Council possessing an excess about of 6,587 vehicles while having 1,881 additional staff.
Meanwhile Mr Alagiyawanna while presenting the report said Parliament should discuss the next steps after reports are submitted. "These reports end up in book cases and remain there for years with no action being taken. Therefore it is essential that there is a process of taking action against the shortcomings revealed by committee reports," he said.
MP Budhika Pathirana stressed the need for including procedures pertaining to action on committee reports.
Speaker Karu Jayasuriya who responded said the matter would be discussed early next year. (Yohan Perera and Ajith Siriwardana)